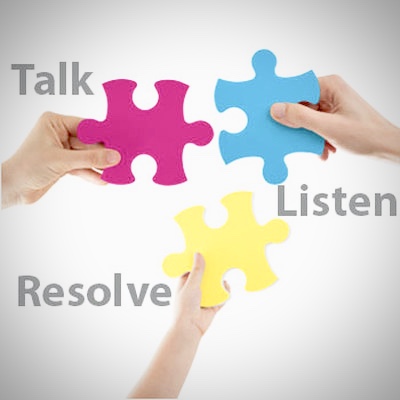 We see conflict as an opportunity to deepen our relationships with other people. There is nothing more beautiful than people in conflict shifting to
See each other's humanity
Recognize what they have in common as human beings
Come together with a harmonious resolution
We offer a unique approach to effectively resolving any conflict in a "win-win" way with Nonviolent Communication style mediation. Our trained mediators will guide you through this safe and effective process that meets the needs of all parties and can be used for any type of conflict including:
Family Conflicts
Parent/Child Challenges
Sibling Rivalries
School Conflicts
Marital Issues
Extended Family Issues
Co-parenting/Contract Disputes
Workplace Conflicts
School Conflicts
Divorce/Child Custody
Harassment Issues
Health Care/Medical Disputes
Real Estate
Landlord/Tenant
Elder/Elder Care
*We are unable to accept any cases with documented instances or history of domestic violence.
In addition to mediation conflict for you, we offer classes and practice groups to teach you NVC skills so that you can more effectively mediate conflict yourself. We want to create peace in the world and support all, so we offer a sliding scale rate based on income. We will never turn anyone away for lack of verified inability to pay.
To learn more or schedule a mediation, contact us at (808) 866-0833 or send us an email at info@teranjy.org